Nous sommes déjà le 4ème vendredi du mois et ça veut dire que les
Mini O's
sont arrivés chez Oscraps !!! Comme d'habitude, cette collection de produits coordonnés est
en promo à -44% pendant 4 jours
! Ce mois-ci, j'ai créé 3 jolis packs qui seront parfaits pour parler d'amour, de bonheur, de ces moments uniques que nous voulons préserver pour toujours !
Vous pouvez les acheter séparément ou vous pouvez vous procurer le kit complet pour moins de $3.40 jusqu'au 29 août
! N'oubliez pas que tous les produits de cette collection ont été crées à partir d'une même palette de couleurs, de façon à pouvoir les mélanger et les coordonner à votre goût ! Profitez-en donc pour créer votre propre jolie collection à un tout petit prix !
It's 4th Friday weekend at Oscraps and that means that the Mini O's are here!!! As usual, this collection of color coordinated products is on sale for 44% OFF during 4 days! This month, I created 3 beautiful packs that will be perfect to scrap about love, happiness and those precious moments you want to capture forever! You can grab them separately, or you can save extra money and get the full kit for less than $3.40 through August 29th!!! Remember that all the products in this collection are created to be mixed and matched, so don't miss this chance to create your very own collab at an awesome price!!!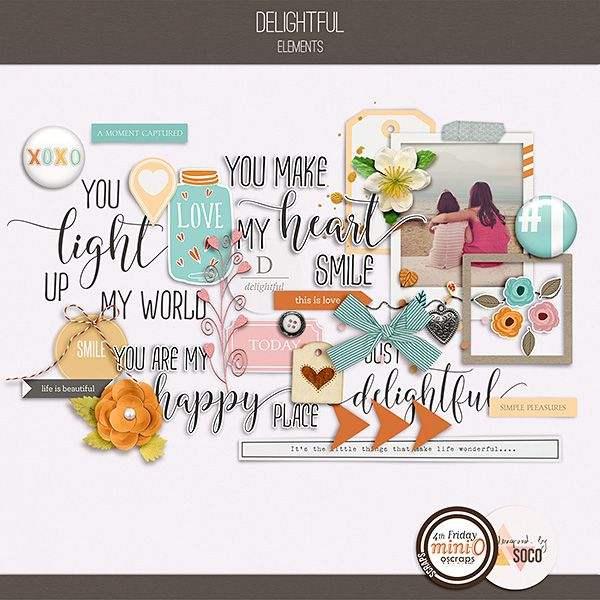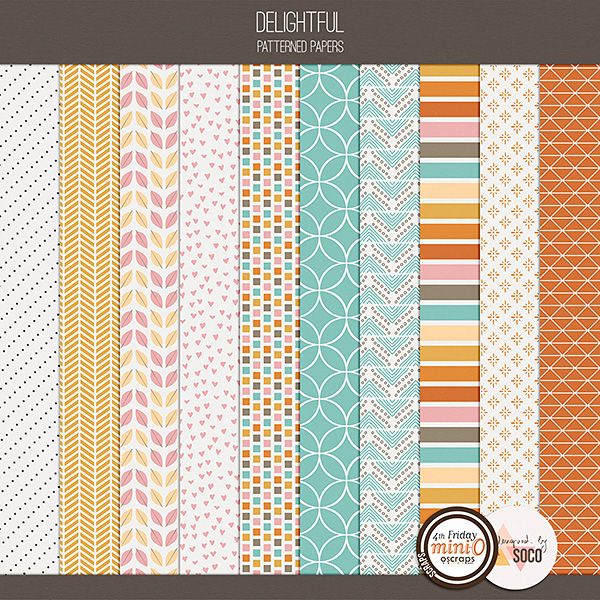 Voici un peu d'inspiration de la part des filles de la CT et la CT d'Oscraps:
Here's some inspiration from the CT girls and the Cheery-O's:
Je vous souhaite un bon week-end !!!
Have a great weekend!!!